Inherits QDialog.
A dialog box class which contains a HDispPlainDataMatrix class. Use this class if you would like to show a HPlainDataMatrix in a popupped dialog.
This dialog can save the data to Excel XML format, can generate html form of the data which can be saved or opened in an outer editor( eg OpenOffice)
A screenshot of this dialog with a HPlainDatamatrix (This dialog will appear) :
If the html export is enabled the dialog will show this: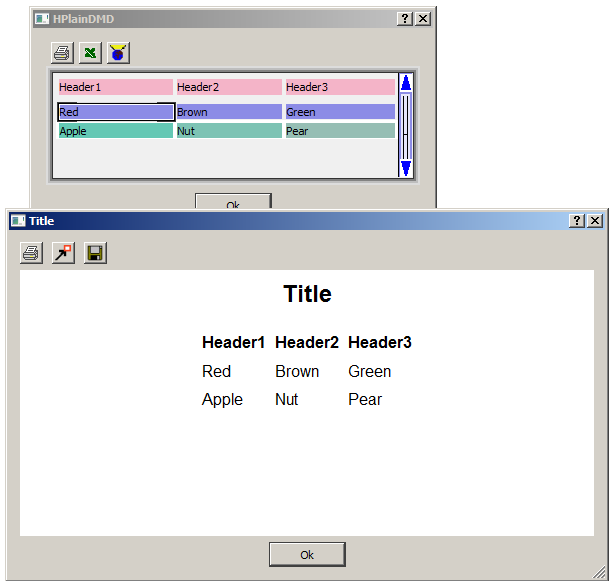 This code below shows the way to show the dialog above.

d->setWindowTitle("HPlainDMD");
d->setWindowIcon(QIcon());
d->exec();
delete d;
delete m;